Expert Business Computer Services that will save you money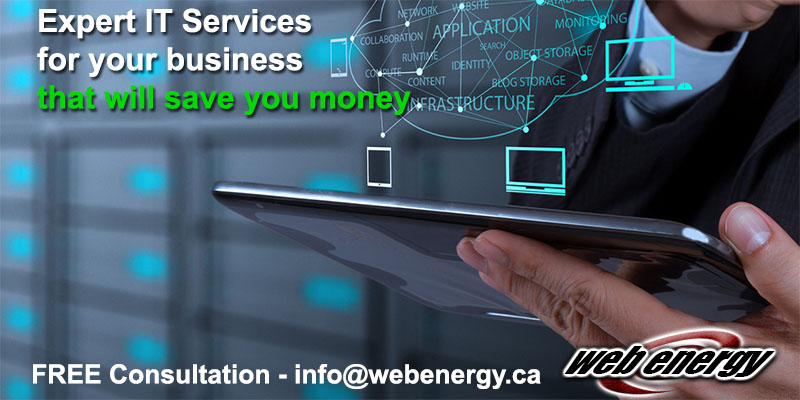 Facebook
Google Plus
Linked In
We specialize in high-level IT services. Sure, we can do the easy stuff like re-install windows and replace a hard drive but that's not where we are needed the most. Here are the IT services we excel at:
Managing Servers (Set up, installation, monitoring, management)
Microsoft SQL Server management
Microsoft Exchange management
Cisco routers, switches and network management
Data management and data archiving
Cloud data solutions
Software support and management (Accounting, Dental, Finance, government)
Website design and custom web application programming
Graphic design, audio / video conversion, animation
Streaming audio / video
IT security (Firewall, IDS, sensors, monitors, SSL, TLS)
Backup and disaster recovery, offsite data backup
Website, email, Microsoft Exchange, Microsoft SQL Server hosting
SEO, Website marketing, social media marketing
We are Microsoft partners
These are some of the specialized IT services we have to offer. We have been in business for almost 20 years and we have offices in Canada and one in the USA.
What makes us better than other IT companies? We can diagnose and fix ANY IT issue faster than anyone else. Because of our years of experience and vast expertise in many different areas, we are more knowledgeable and more efficient than others who offer similar services.
We have expertise in the online side of business too including expertise with:
Domain names
DNS
Blacklists
We are Google partners
Internet tracking and communication
When we provide monitoring and management, that means we actually login to your server(s) and network and actually look at the logs, health and efficiency of your equipment. Other IT companies install monitoring software that sends information to a 3rd party service on the cloud. This is unsecure and comprimises the security of your network. It also uses bandwidth and computer resources unecessarily. If efficiency, speed and security are a concern for your network then Webenergy is your obvious choice. We don't install 3rd party software to monitor your servers or network.
We can offer a complete IT needs assessment for your business from your website right down to your backup and disaster recovery plan. Here is what we can offer our expertise and advice for whe it comes to IT business solutions:
Server efficiency, roles, active directory policies, features, security, access control
IT security, network security, physical security, ID cards, cameras, alarms
Mobile device management, smartphone apps, security
Software support, management, consultation
Computer hardware, accessories, scanners, printers
Cloud services, iCloud, Google, OneDrive, Webenergy cloud
Data backup, disaster recover plans, offsite backup
Website technology, SEO, social media
Website services, website hosting, web technology
We cover everything when it comes to business IT operations. We've been doing this for almost 20 years and we have invested to obtain the best partnerships, education and training to stay on top of technology.
Call us today for a FREE consultation. Let us show you how to run efficiently and save money!
Montreal: 514-892-3788
Halifax: 902-401-7689
North Carolina: 919-799-9076